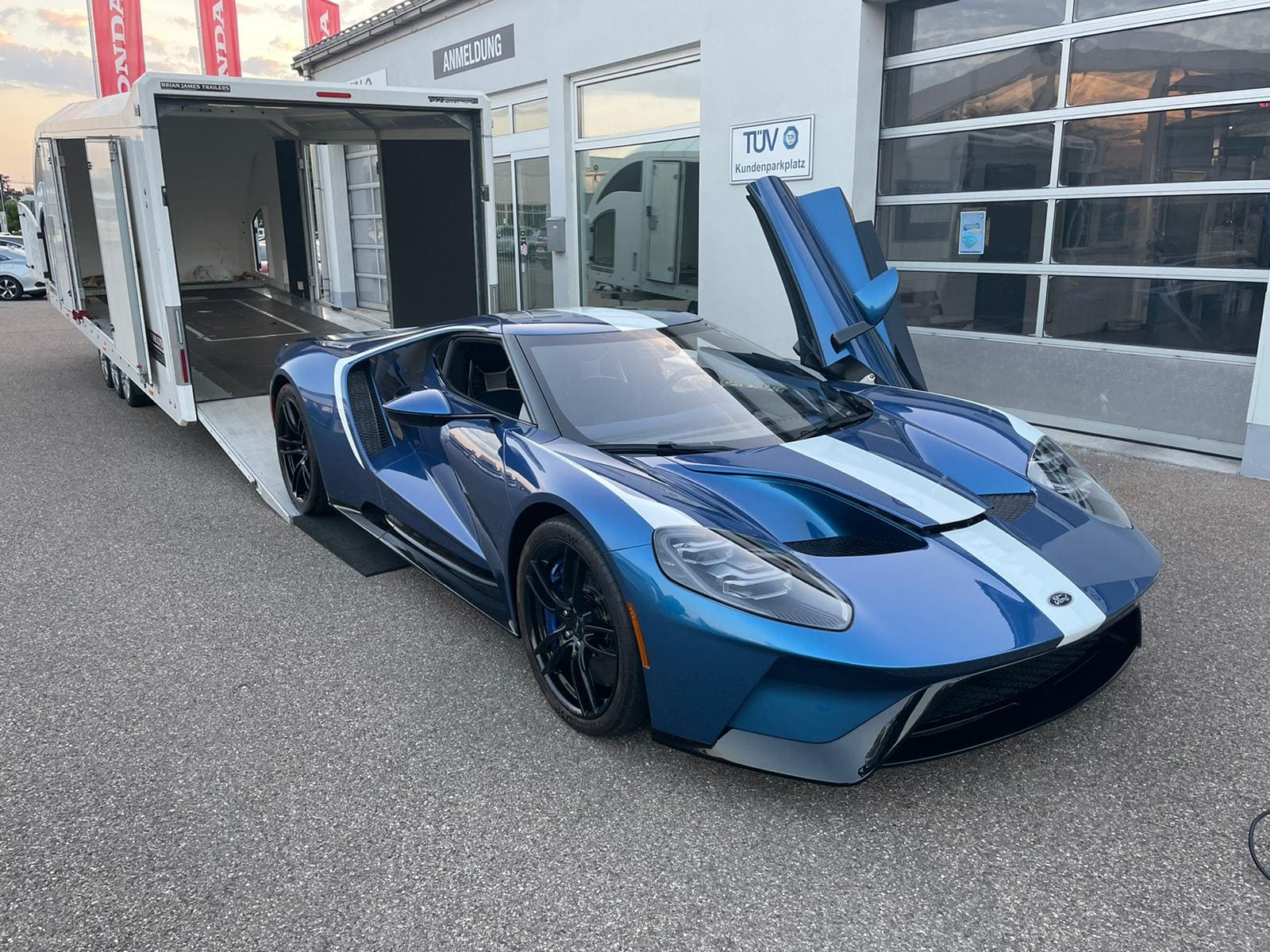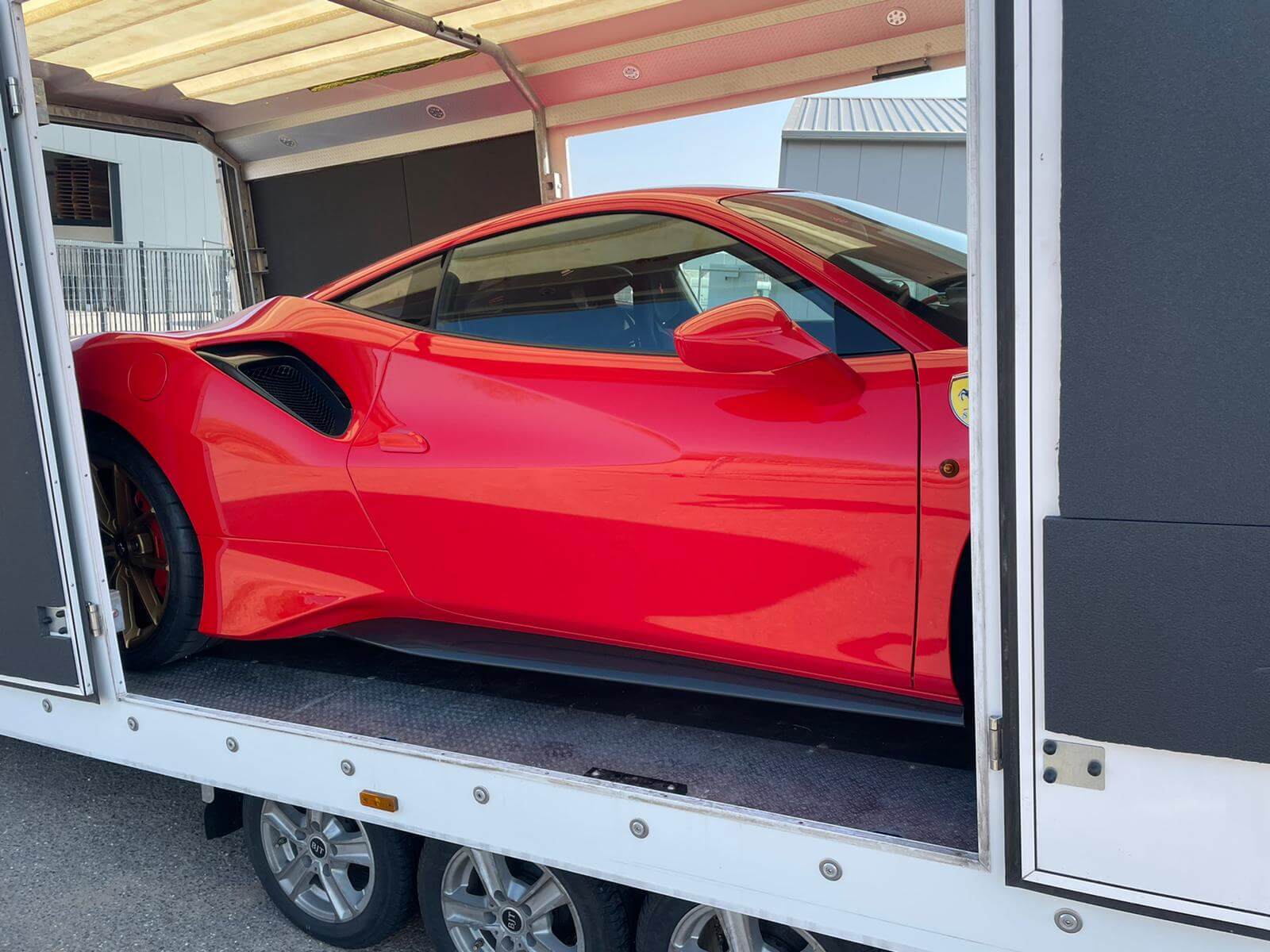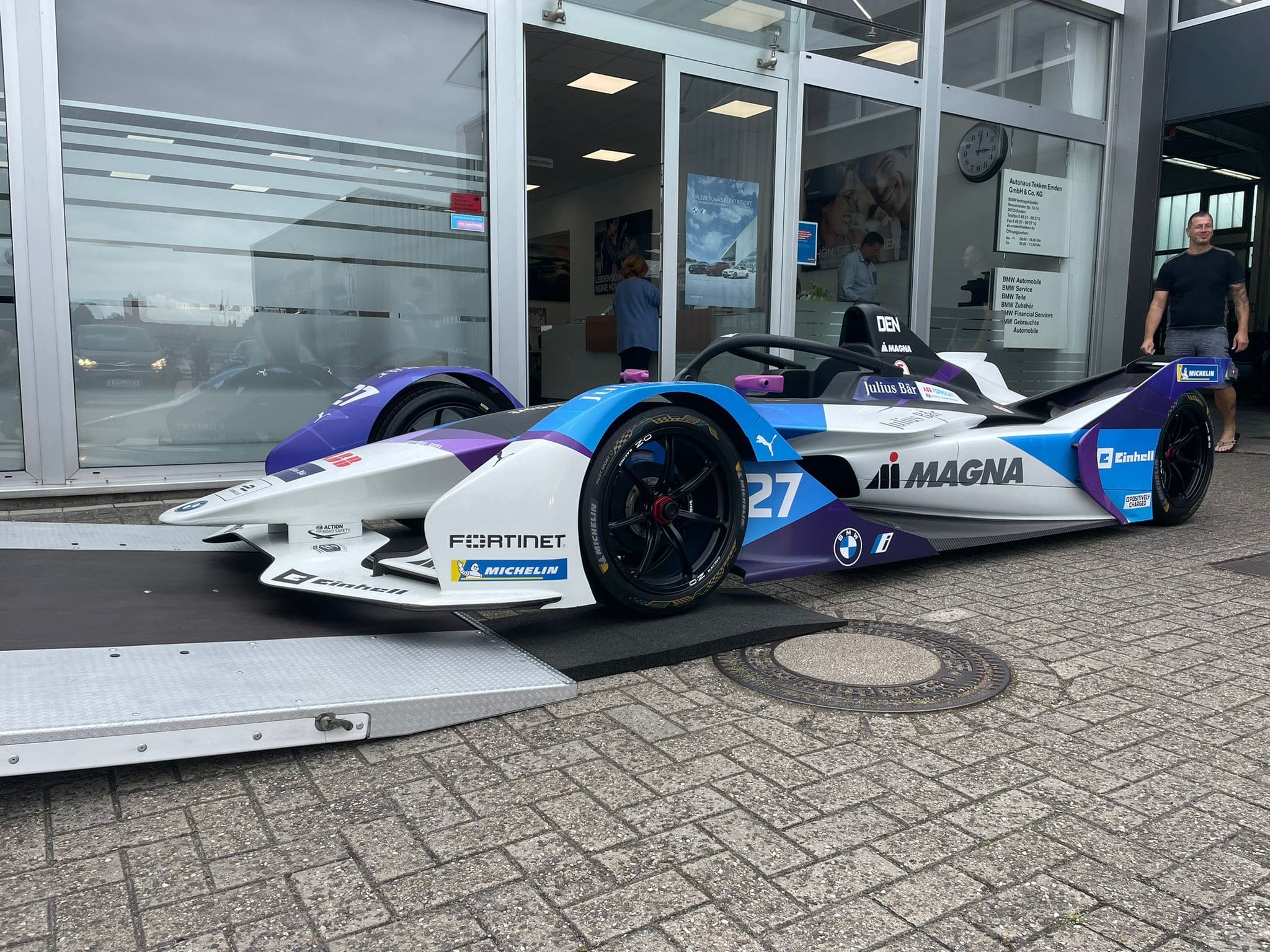 We transport your car, race car and classic car in our closed car transport trailer throughout Europe.
Quick reaction times
We are available at short notice and can be at the pick-up location throughout Germany within 12 hours. Europe-wide within 48 hours.
Secure car transport
Our employees have been in the transport business for a long time and transport your car with the highest security and discretion through Germany & Europe.
Get an individual quote
Request closed car transport
We transport your luxury vehicle safely and discreetly to any location in the world
.
Closed car transport by professionals - we pick up your vehicle at any location you name and bring it in a vehicle transporter, protected from prying eyes and absolutely safe from weather and damage to the location of your choice.
Who needs a closed vehicle transport?
You would like to use your noble luxury car on a short holiday at the weekend, but you do not want to travel by car yourself, but comfortably by plane? Your beautiful and well-maintained vehicle will be ready on time at the agreed location. If you wish, we can also bring your vehicle to a private airport, so that you can transfer from your corporate jet and go straight to the luxury feeling of your own luxury vehicle.
How quickly are our enclosed vehicle transport services available?
We are happy to work on appointment. If you already know that you need an enclosed vehicle transporter, then feel free to contact us weeks or even months before the desired date. We will then arrange a fixed date and will certainly be on site. Our special service, however, is that we are available at all times. available at any time. We organise the logistics at short notice and safely. Discretion is just one of our promises, in addition to the fast and correct handling of the vehicle transport in a closed van to a destination of your choice. We do not ask questions. We load your vehicle regardless of make and appearance. Even the so-called "Erlkönige", i.e. camouflaged new releases of car brands, can be transported to their destination in this way, safely and protected from strange, unauthorised glances. Of course, we will draw up a protocol for you during loading and unloading. Our vehicles and also our trailers are equipped with a live GPS transmitter, so that we can tell you exactly where our towing vehicle and your closed vehicle transporter are at that moment, even during transport.
Timely collection and reliable transport to the destination
. Our service is suitable for these cases, among others:
Holiday trips where you would like to be at your holiday destination in your own luxury car, while arriving comfortably by plane.
If you have bought a luxury car and now you want it to be transported to your desired destination protected by the seller.
If you want to go to an exhibition with your classic car and have neither a road registration nor the corresponding insurance. Then we will bring your valuable car safely from the place of your choice - even from a museum - to the exhibition. Your vehicle does not have to come into contact with public traffic at any time. This is safe, reliable and available at short notice.
If you own several vehicles but don't want to be on the road with just the one vehicle all weekend, we will take your vehicle to a place you tell us. You make the vehicle change and we bring the other vehicle back to a place of your choice in the closed vehicle transporter.
If you do not want to drive your noble vehicle over unpleasant serpentines, mountain peaks or through dirty tunnels, but do not want to do without the luxury of your own vehicle at your holiday destination, we will bring your car safely to the hotel or to your villa and then gladly collect the valuable vehicle again.
Vehicle logistics is our speciality. We bring your valuable, unique vehicles safely to the destination of your choice with elaborate conversions. Of course, we perform this service exclusively with trained and experienced personnel. Please feel free to ask for our references. Just get in touch with us.
What is the cost of transporting a vehicle in a closed trailer?
The transport is made up of various individual items. These include, for example, the distance to be covered, the desired or required number of personnel and any costs incurred for crossings by ferries, ships and so on, but also toll costs and insurance requirements and the like. It would therefore make little sense to publish prices here. Please just ask us. We are always available to listen to your wishes and ideas. Based on this information, we will then provide you with an individual offer for the enclosed vehicle transport you require.

Reliability and fast implementation of the desired service - with our vehicle transports you are always on the safe side. In addition to the closed vehicle transports which we offer to ensure discretion and special protection for your noble vehicle, we also provide open vehicle transports. These are particularly suitable for vehicles with oversized bodies or for very heavy vehicles. Again, just ask about the possibilities of having your vehicle transported.
Does the vehicle to be transported have to be registered and ready to drive?
That's another piece of good news with our vehicle transports: No, especially in the area of classic cars or when buying a vehicle, we often experience that the vehicles are deregistered as collector's items in a showroom, in a special garage or similar and cannot be put into running order, or only with great effort. Think also about vehicles that you buy for reconditioning - old vehicles that you want to breathe new you want to breathe new life into. We will bring your vehicle, whether roadworthy or not, safely to the desired destination.
How long does a car transport take?
That depends on many factors. We obviously cannot drive very fast with a trailer in which a luxury car is to be transported carefully and safely, and this even applies to motorways. So we factor in a slightly longer transport time as standard. On top of that, there are things that are not within our power to change such as traffic jams, motorway closures and inspections. We therefore always plan the vehicle transport with a certain amount of time in reserve. After all, our drivers also have to take breaks in order to be able to drive with high concentration at all times. We let you know when we have to take over the vehicle, to bring it not only safely, but also on time to the place of your choice.
Experience and professional implementation
Car transport is a matter of trust. You don't trust just anyone with your expensive luxury vehicle. You can trust us, because we have successfully carried out many closed vehicle transports.

Do you still have questions about car transport, logistics, costs, service and the possibilities? We will be happy to advise you comprehensively. We would like you to become our returning customer for all your transport needs. Simply contact us. We will handle your logistics order discreetly, professionally and safely. Contact us today